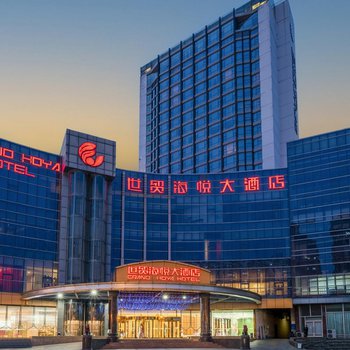 The hotel is located in Xiangjiang Road, Huangdao District, Qingdao, near Jinggangshan Road, in the financial and commercial district of Xiangjiang Road, with major shopping malls downstairs and convenient shopping.
The hotel has a total construction area of more than 27,000 square meters. The beds in the guest rooms are particularly large, 2.4 meters wide, so you don't have to worry about squeezing your baby with a small bed, and you can let your baby play in the bed to his heart's content. The room has large floor-to-ceiling windows with a very wide view.
The meeting and banquet area can accommodate more than 500 guests at the same time, with professional exhibition facilities, plus advanced audio-visual equipment and simultaneous interpretation system to make your meeting go smoothly.
In addition, there are abundant drinks and desserts in the lobby. Here, the gym, billiard room and table tennis room are good for your recreation and entertainment experience, and there are also child care services to save your mind.